Emotional Freedom Technique (EFT) or tapping as it is often called, is a therapy which turns off the body's stress response. It can help you to feel calmer and more confident, to focus and relax by reducing the flight or fight response and releasing negative beliefs and emotions. Newhaven Tapping (EFT) sessions are ideal for anyone feeling stuck in old behavioural habits, dealing with phobias or wanting to dig deeper and release certain emotions.
What is tapping?
EFT is based on the energy maps of ancient Eastern healers such as acupuncture, shiatsu and reflexology. It also uses developments in psychology to provide clients with a resource that it effective and long lasting. It is often called tapping as this is the action you do over each specific point.
EFT is a therapy which considers your health and the connection it has to your body's energy, your subconscious and your emotions. It identifies core beliefs that you have developed as a way of protecting yourself. By tapping on specific points on the body the beliefs can be shifted and re-imprinted as new true and positive values.
Although the list is not exhaustive EFT has been effective for those with chronic pain, addictions, fears, phobias, negative beliefs and behaviour patterns, autoimmune conditions, confidence, anxiety, relationships both personal and professional, weight loss, career and financial stagnation.
This therapy can be booked as a face to face session at my Newhaven treatment room or it can be conducted through a live video link. While face to face is always preferable the benefits of a video link include being able to receive the session from a distance to far to travel to me and it allows you to be in your comfort space.
Newhaven Tapping (EFT): What To Expect
A detailed consultation form will be sent to you prior to your first appointment. For the sessions to be successful you will need to be honest and open with your answers. There may be some answers that you prefer to complete once you arrive. If there are any questions you are unsure of or need help to complete the form please get in contact or we can add some extra time to the start of the session (agreed in advance) to be able to do this together.
On your arrival for a Newhaven Tapping (EFT) session I will ask a few questions to ensure I know what your aims are and how we shall begin.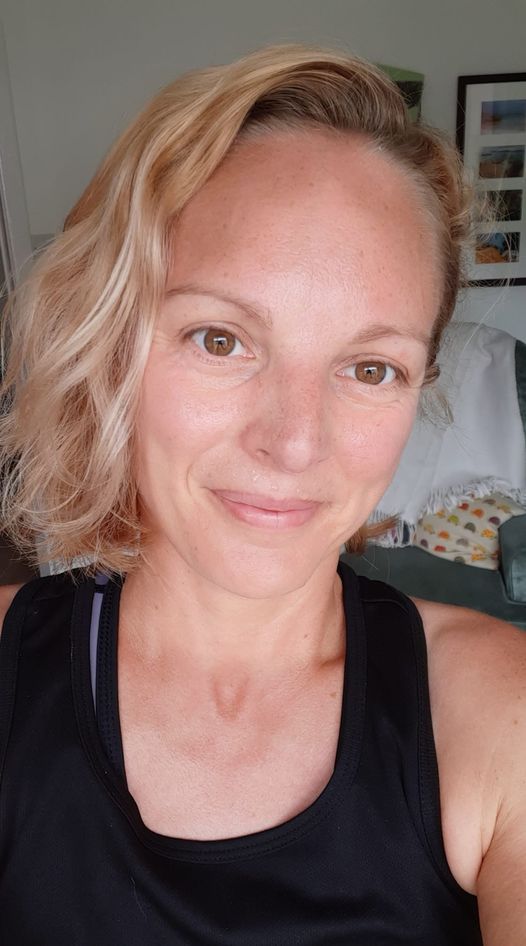 I will demonstrate the tapping points, you will not need to remember them straight away as during the session I will be tapping along with you. Please see below for a diagram of the tapping points. We tap on our points unless during the session you find you are overwhelmed and give permission for me to assist you.
Newhaven tapping (EFT) can get into some deep emotions and can take you into some unexpected pathways. This is all part of the process. Some issues can be resolved within a few rounds of tapping, others may take several sessions. Once an issue has been resolved you may feel you no longer need further sessions or you may like to come for monthly/ yearly maintenance sessions, this is entirely up to you.
A session will end by grounding you in the present, assessing where you are and how you are feeling about the focus issue. I will then give you some affirmations to tap along to in-between sessions and possibly some questions or points of focus to think on; depending on what has come up during a session.
Some beliefs/ emotions/ events/ issues can be cleared within one session others will take longer. The frequency of sessions will be discussed at the end of the session. It is important to keep a record of any thoughts and feelings that come up for you regarding the issue being worked on in between sessions. This will help guide the next session and may reveal root causes and key beliefs that will speed up the process of releasing any trauma or negativity.
Newhaven Tapping (EFT) Testimonials
I have had some great testimonials for the Newhaven Taping (EFT) from both face to face clients and when working online.
I had always been scared of wasps, flapping, running and spilling drinks in beer gardens. As a kid I was stung a few times, including whilst asleep. It had never occurred to me to do anything about it, but when Michelle suggested I try tapping/EFT I thought I'd give it a go. I didn't know much about the method and to be honest I was a little skeptical. However from just three sessions I saw a remarkable improvement. I still don't like wasps, however I can be in the same room with one without panicking and I can stay calm when they fly around me. I went to a festival this summer that was wasp infested – in the past I would have hated every minute however it barely bothered me. I put this down to the tapping and EFT treatment by Michelle.

Luke, Newhaven (UK)
The tapping sessions that I did with Michelle really helped me to relax and stop feeling overwhelmed. It helped me to develop skills to feel better about myself that I can use on my own everyday.

Vicky, Brighton (UK)
I recently went to Michelle to see if 'tapping' therapy could help me with my anxiety and stress. Due to the distance between us we were able to complete the course through face-time. Although face to face is ideal, using face time meant that I still got to see Michelle and she instantly put me at ease and I felt comfortable talking to her (I am not used to face-timing!).
The questions that Michelle asked were interesting; we started by talking about the topic that I felt I was anxious about and did some tapping around this. Michelle demonstrated exactly what I needed to do and say. Although I felt a little self-conscious at first, she joined in with me and due to her calming demeanour, I soon felt relaxed and happy to completely focus on the therapy.
As the session(s) progressed Michelle's questions uncovered more about where my anxiety originally started from and how I started to use different behaviours to 'cope.' I found this so interesting as hadn't linked these events in my past with the anxiety I had been feeling. Talking about these past events and using the tapping techniques helped me feel confident about the upcoming event and things in general. Michelle talked through what techniques I could use away from the sessions. I followed her advice and found them so helpful and still use them months later.
I would definitely recommend using Michelle for tapping therapy, I am so grateful for the techniques she has shown me.

Carol, Maine (USA)