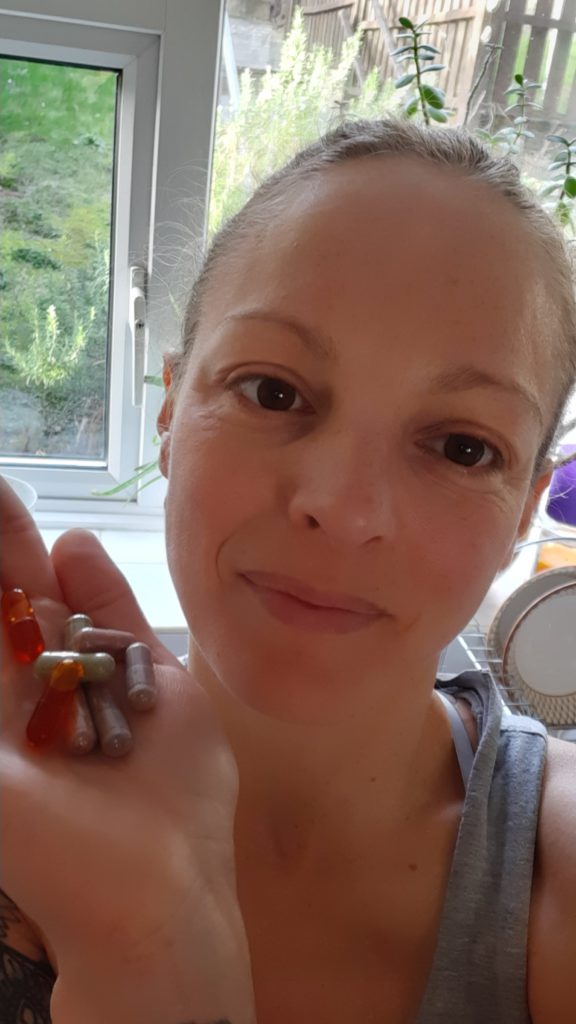 I work with an amazing company to provide you (and me and my family) with the best plant based, whole food nutrition supplements.
Why would you be interested in changing your lifestyle and including these wholefood vegan products in your diet? 
Maybe you are fatigued, have struggled to lose/ gain/ maintain weight, looking to get more fruit and vegetables in your diet, or you want to give your immune system a boost. The testimonials for these products have shown a wide variety of conditions being improved as well as weight goals being met and general lifestyle and wellbeing changes towards better health. All of this on top of the scientific studies shows me that these products are a must have in our daily lives. 
I decided to include these products in my business because they are the most scientifically researched supplement brand on the market. With over 40 gold standard, peer reviewed studies worldwide published in leading medical and scientific journals and 50 years of being in business, I decided that these were the products for me.
How I started and why I continue:
I used to fuel myself on cereal and sugary snacks, my energy levels were low and although in 2020 I was starting to exercise properly with yoga and running I wasn't progressing and knew I wasn't giving my body what it needed. I would rarely have a rested nights sleep and suffered with PMT pains each month. My psoriasis was being controlled by medication but I was still getting monthly breakouts and the patches were more irritable throughout the winter, I knew something had to change but I wasn't sure what or how.
I had been introduced to Juice Plus capsules before but just couldn't understand how they would help me. On further research I discovered the independent gold standard, peer-reviewed studies and learned about the beginnings of the company. I was blown away. I met with Claire, who became my mentor and friend, and knew very quickly I wanted not only to be using the products to improve my own health but also to join the team and share the products with friends, family and clients alike.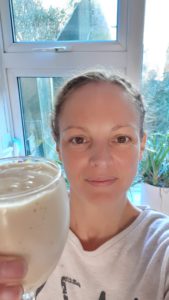 I began by using the protein shakes. I exercise in the morning and found that I wasn't hungry before but that eating my usual toast or cereal after left me bloated, uncomfortable and unsatisfied and I was hungry again before lunch. I now have a plant based protein shake (vanilla or chocolate) after  exercise. I often add fruits or vegetables in for a boost in plant nutrition but the shakes taste delicious by themselves. They are even vegan if you choose to blend with a plant based milk. I don't need to and very rarely now feel the desire to snack and know I am fuelling my body with the right blend of carbohydrates, protein, fats, minerals, vitamins and fibre.
I also use the Uplift powder, added to hot or cold water it is a natural (only 6 ingredients; yerba mate, mango, guava, lemon, tarte cherry, and beetroot ) energy lift, full of B vitamins and natural caffeine. One of these in the morning will wake you up or have at that time of the day when you get an energy slump. The buzz of a coffee without dehydration and headaches.
Finally and most importantly, I also take the capsules for supporting my body on a daily basis from the inside. The capsules bridge the gap between what we should be eating and what we do eat. Full of 30 freeze dried whole fruits and vegetables taken once a day at meal time I feel that I am giving my body everything it needs to renew, repair and work to it's best ability. After the first month my energy levels were at an all time high, I felt elated and this increased my self esteem too. After 2 months we were heading into winter and I had already noticed that my psoriasis wasn't having it's usual flare up. 2020/21 was the first winter since developing psoriasis that I haven't seen the condition worsen, I was amazed and so happy, my skin is also really smooth and soft now. I have lost weight, all that baby weight that was so stubborn to lose finally disappeared and I am now able to maintain my happy weight. After 4 months I had noted that my PMT pains rarely happened and that I was actually sleeping and feeling rested. Plus with my order of capsules I get a free order (excluding packaging costs) for one of my children (and you will too), this means that any days when they are feeling fussy with food, attend parties or have a treat day I know their basic nutritional needs are already sorted by taking their chewable fruit and veg gummies.
There are plenty of other products to help you on your path to wellness from boosters to snack bars to soups. Everyone's needs are different and I'm happy to have a no obligation chat.
Please ask me if you have any questions or would like me to talk you through what would be best for you or visit my shop